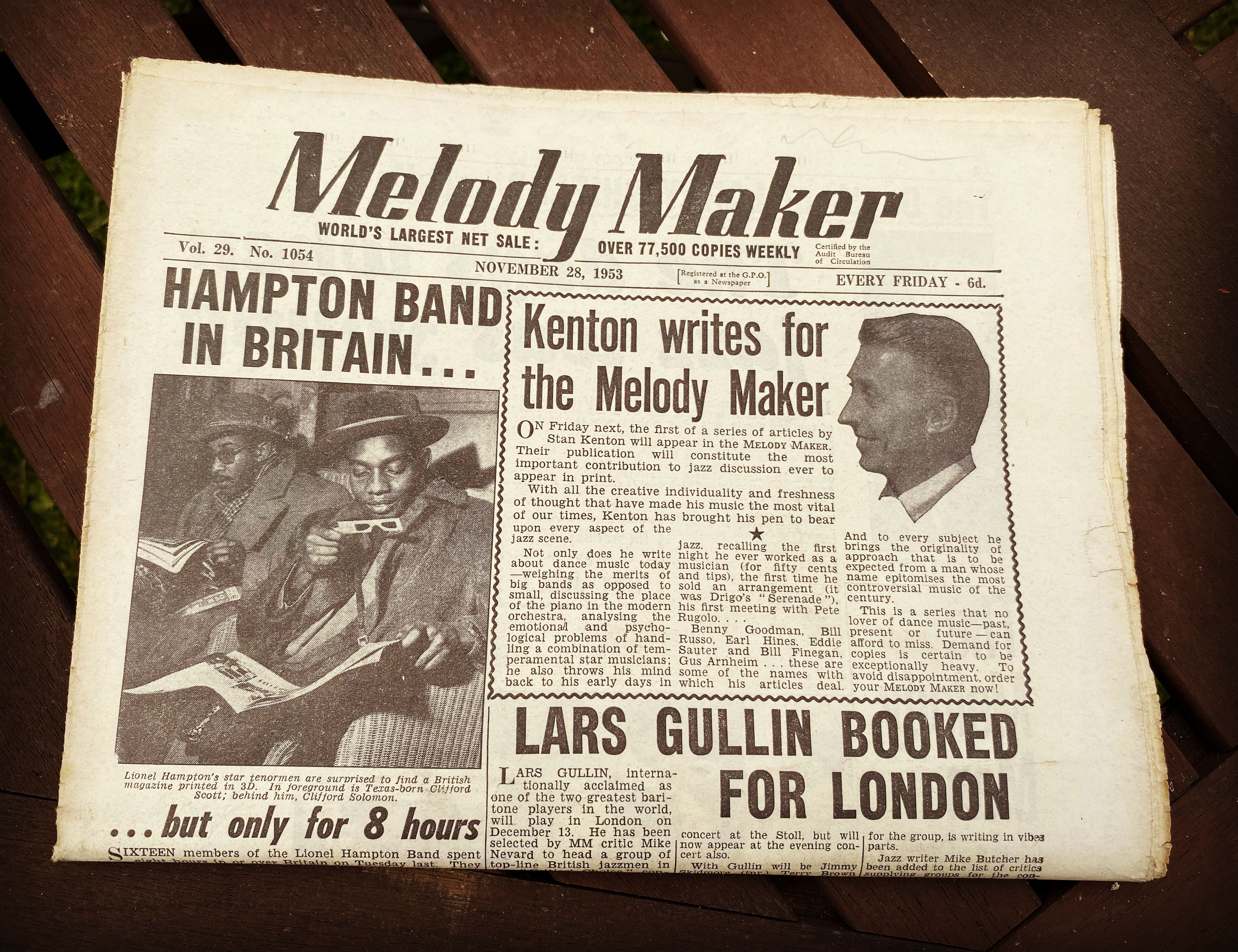 My research journey has led to me to a fascinating article in an issue of Melody Maker from November 28, 1953. This is an important year for Monk Montgomery and for the Fender Precision Bass. In 1953, Montgomery took the instrument on a tour across Europe with the Lionel Hampton Orchestra. It is also the year when Montgomery recorded the instrument for the first time. 
The Melody Maker writer Mike Nevard finds the Hampton Orchestra in the UK on a stop over, before returning home to the USA. Nevard speaks to Montgomery and the interview focuses on the Fender Bass and Montgomery's feelings towards the instrument. He states that he wasn't keen on the idea of playing the instrument but at the time of writing is enjoying using it and believes that you '…get a better tone.' However he does say that the tone can be 'whiny' if the tone control is not set correctly. When discussing the instrument, he mentions that he uses heavy gauge strings which are attacked with a light touch. 
One of the most fascinating aspects of the interview is Montgomery's opinion that '…the electric model seems to fill in a lot for the missing piano. It gives a kind of depth to the rhythm that's missing when the piano's not there.' Pianist George Wellington had recently left the orchestra, leaving guitarist William Mackel as the predominant harmonic source. The assertion that the bass guitar fills in the harmonic gap left by the absent piano, maybe more so than the double bass, is worthy of further research through performance practice and recording analysis.